Installation information
1/2 - Installation of Isolmant Radiante
Isolmant Radiante is specifically designed to be installed under the panels for hot/cold water underfloor heating and on top of a systems levelling screed.
These sheets must be accurately joined by using their overlapping fabric and sealed with Isolmant Nastro Alluminio. It is also necessary to be careful to start flush with the wall with the polyethylene, avoiding leaving visible strips of fibre near the walls: the fibre, in fact, absorbs the cement and stiffens, generating a dangerous and continuous acoustic bridge.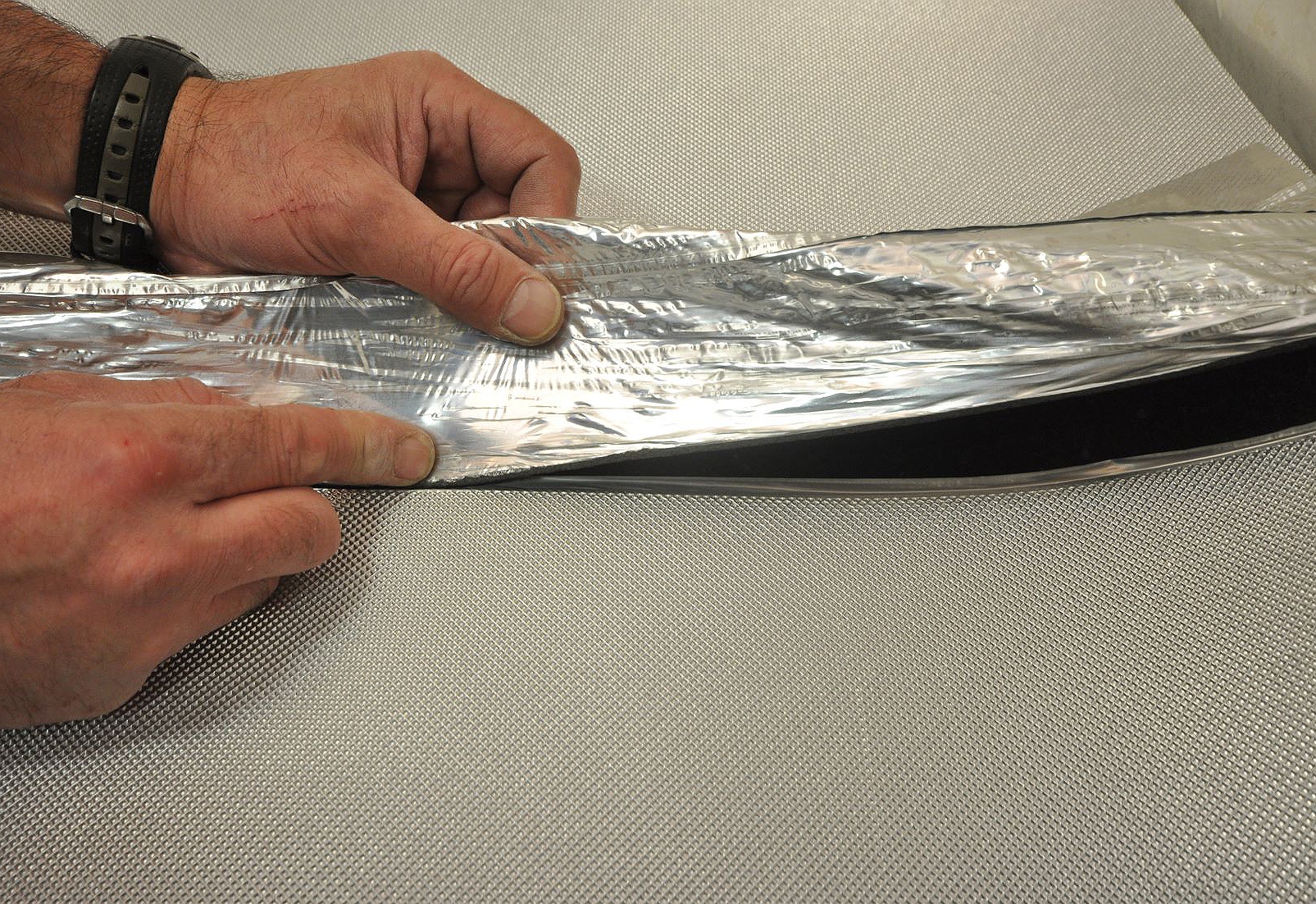 2/2 - Installation of Fascia Perimetrale:
To avoid acoustic bridges, the use of Isolmant Fascia Perimetrale Tecnica Radiante is recommended. This product should be installed along the entire perimeter of the room without interruption. In particular, in systems with underfloor heating or cooling, the use of Isolmant Fascia Perimetrale Radiante is recommended, which will be fixed to the wall using a medium-strength tape by making this tape adhere properly to the insulating underlay (the adhesive side of this strip should be positioned downwards) and by spreading the transparent film so that it is stapled under the first passage of the pipe.
The height of the strip must be such as to ensure that it exceeds the floor level by approximately 2/3 cm. This excess must be trimmed after laying the floor.